This Sunday, Kind of Blue at Prospect Heights Public Library 3/24/2013 starting at 2pm.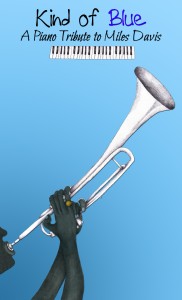 Featuring,
Jose Sandoval, piano & presenter
Alex Feldman, bass
Rick Vitek, drums
Register for this event here:
http://ow.ly/jeEGU
Event Type: Concert – General
Age Group(s): General public
Date: 3/24/2013
Start Time: 2:00 PM
End Time: 3:00 PM
Description:
 When Miles Davis released the album "Kind of Blue" in 1959, he redefined jazz and influenced every genre of music for generations to come. Join us as Mount Prospect's own Jose Sandoval featuring his jazz trio on piano, bass and drums take us inside Miles Davis' musical masterpiece through interpretive performances and a discussion of the album's contribution to the evolution of jazz. Featured musical selections written by Miles Davis include: Donna Lee, So What, Freddie Freeloader, Blue in Green, All Blues, and Flamenco Sketches.
Location: Borland Meeting Room
Kind of Blue: A Tribute to Miles Davis
sandovaljose.com/kindofblue/
Jose Sandoval, Illinois Humanities Council Road Scholars Speaker
http://www.prairie.org/bios/road-scholars/jose-sandoval/
Illinois Humanities Council Road Scholars Speakers Bureau
http://www.prairie.org/programs/ihc-road-scholars-speakers-bureau